Outdoor Tree Bark Rubbings
For younger kids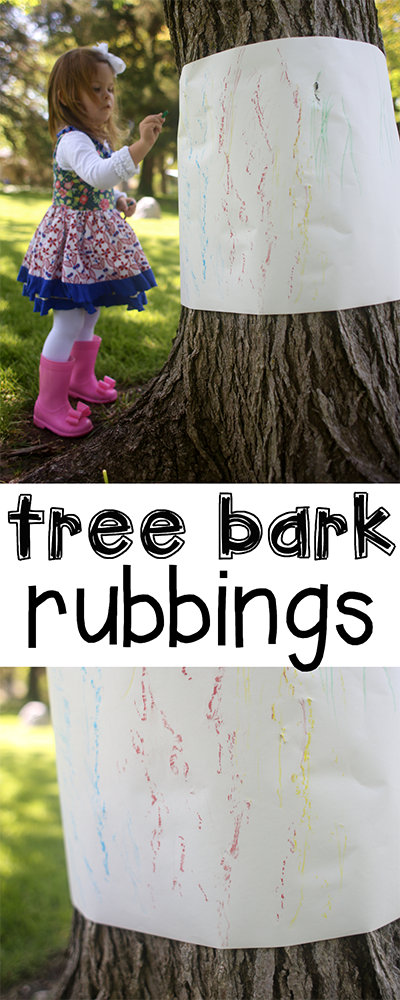 This activity is brilliantly yet magically simple. The idea originated from an ancient book of kids activities I found in my basement, but the supplies only used a piece of notebook paper to do the rubbings. I love how interactive the easel paper ended up being!
Here's what you'll need:
Old Crayons with their wrappings removed
Packing Tape
1. Take the easel paper and wrap it around the trunk of your tree. Secure with some packing tape.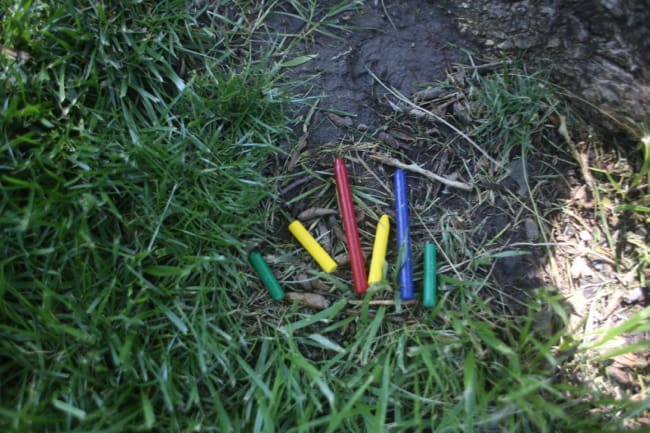 2. Grab your crayons and make sure the wrappings have been removed.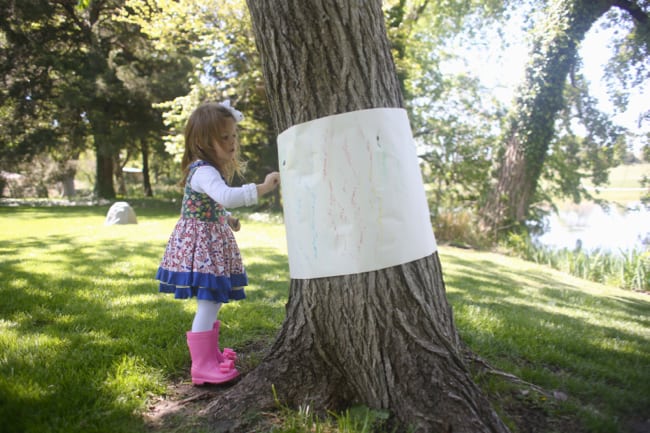 3. Let your little one get started coloring!
The rubbings make the coolest pattern!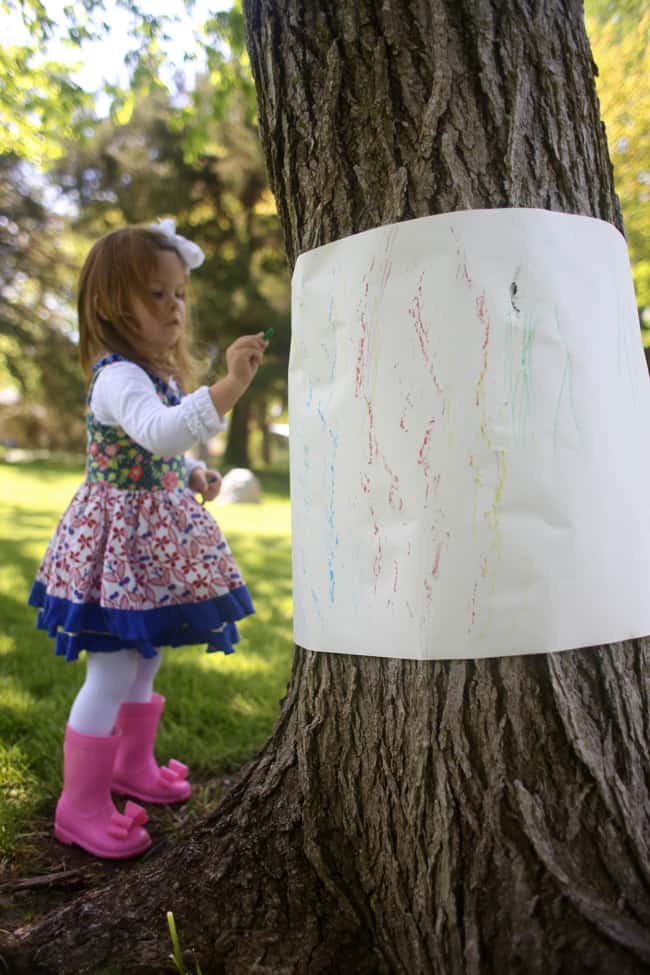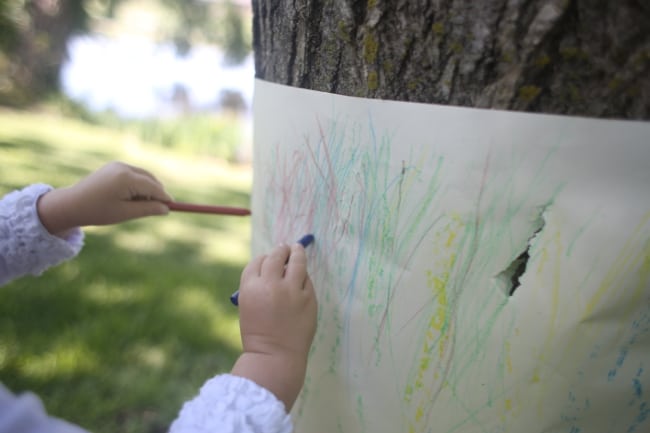 It was way more difficult for Little Sister to hold the crayon horizontally instead of vertically, as she normally holds it. I modeled and demonstrated how to create the rubbings but she ended up coloring on the paper how she normally does as well. It was a great fine motor experience for us both!