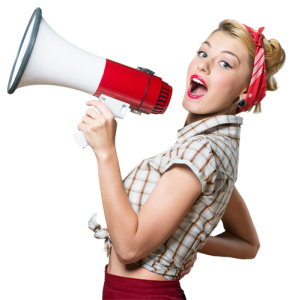 This page is both for information now, and as a resource, as it will also change dynamically over time. Feel free to write in with changes, or to comment below.
The purpose of this is to coordinate the various interest areas, and create the gathering points: listing those people for contact point who are interested in whatever that area may be, whether arts, games, food — or whatever may come up as we go forward. As it unfolded in the Brainstorming sessions, the best way to create vibrant activities is to first gather the people who are interested in that area. Then, with their subsequent discussions of interest, let them propose something. And then we'll follow and schedule it.
Let's do this by way of an example: Let's say I have an interest in things of the arts. Through this listing and contact page, I'll exchange email address with Barb C. and Pete C. and others. Since we are all highly interested in that area, we'll keep in touch with whatever someone thinks would be an interesting activity. If we like it enough that we want to go to it — regardless if anyone else likes it — then we'll plan to go, also putting this on the 4M Events Calendar. –And on our own Calendar! (Remember though, the 4M has a very long lead time: The 10th of the month before the month of publication.) But, once there, anyone else who is interested may go to the event.
For any of those areas that you have interest, let us know here at the site and we will put you in contact with the group, adding your name to the list. (And yes, surely these areas overlap as well.) Then you can all remain in more frequent contact to discuss things that you — and the rest of us — might like to do. Check back often, or bookmark this page for resource changes as they occur.
OK, which of these following groups would you like to exchange email information with? Let us know!
You will note that the full information is hidden from this public page. Mensa members may view the full information page here, at a new secure section of this site, one that requires you to input your credentials from us.mensa.org.
Discussed:
And these are some of the activities that were suggested for this activity area:
Arts:
Pete C.
Barbara C.
Don C.
Carol C.
Tammie H.
Ruth D.
Social:
Nicola E.
Don C.
Carol C.
Linda M.
Nancy H.
Ruth D.
Barbara C.
Interest discussed:
Tiki Hut evenings
Coffee mornings
Dining:
Carol C.
Don C.
Elizabeth F.
Tammie H.
Nancy H.
Ruth D.
Barbara C.
Interest discussed
P.O.E.T.S.
Cheap Eats
Ethnic Dining
Anniversary Dinner
Games:
Nancy H.
Ruth D.
Barbara C.
Giving to the Community:
Guy B.
Don C.
Greg L.
Nancy H.
Ruth D.
Barbara C.
Age-Related Activities (Youth, Millenials, Gen Y/X, Mature People):
All Ages
Don C.
Carol C.
Nicola E.
Barbara C.
Interest discussed:
(This one is really a subset of all the age-related categories below.) 
Youth:
Tom C. (Gifted Youth Coordinator)
Nancy H.
Don C.
Max B.
Greg L.
Baby Boomers
Don C.
Nancy H.
Ruth D.
Barbara C.
Mentally Stimulating:
Carol C.
Don C.
Nancy H.
Ruth D.
Barbara C.
Fun Activities:
Nicola E.
Carol C.
Don C.
Tammie H.
Nancy H.
Ruth D.
Barbara C.